Do you have a
head for heights ?
If so, why not head for the heights and abseil Dinas Rock at Pontneathvaughan
On Easter Sunday,
31st March 2013
From 10.30am until 4.00pm
With many thanks to Call of the Wild for running the
event and the Dulais Valley Independent Ambulance Service for giving first aid cover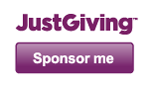 Breathe Easy Neath Valley and British Lung Foundation Wales
for more information contact us on
01639 700140 or Breathe Easy Neath Valley
Once again we are holding our annual abseil event in Pontneathvaughan in the Neath Valley in South Wales. It's a lovely location to spend Easter - waterfalls and walks, lovely pubs for meals and the Gower is close by for glorious landscapes and beaches. Why not visit us for Easter, abseil for charity and have a great few days while you are here - it's a lovely part of the country !